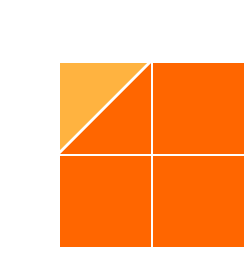 Salute e Servizi: Articoli sulla prevenzione
Maternity care
In Italy, pregnant women are guaranteed all medical examinations that are held to be important.
The Family Consultation Centre "
Consultorio
" is the safest and most appropriate place to go to.
During the first months of pregnancy, it is important to have certain analyses, among which HIV and STI testing, done to assure both the mother's and the baby's health.
In case of extreme poverty or lack of a suitable place or home in which to bring her pregnancy to term, the expectant woman can ask for the Family Consultation centre to find a temporary shelter in a home for mothers and babies.
Remember that a migrant woman without a sojourner's permit cannot be expelled during her pregnancy and can obtain a temporary permit for maternity which will expire after the child's birth.
It is important to know that HIV test is conducted in absolute anonymity and is free of charge for everyone (foreign and natural citizens alike). Remember that pregnancy in a HIV seropositive woman presents the risk of transmission of the AIDS virus to the baby. Treatment and prevention of mother-to-child transmission of HIV is possible and highly recommended(you can ask at the Health centre).
HIV testing is ALWAYS conducted even if not requested by the pregnant woman.
Unwanted Pregnancy

In Italy, abortion is legal but only if it is carried out in a public hospital during the first 12 weeks (the first trimester) of pregnancy. Even minors less than 18 years of age have the right to abort but they must obtain legal permission from a magistrate.
All women, 18 and above, must have a medical prescription for an abortion from a doctor. It is best if obtained at a Family Consultation Centre. Other documents requested are a valid ID and a health card. Illegal migrants will obtain a temporary card called STP (
Stranieri Temporaneamente Presenti
).
Hospitalisation for abortion lasts 12 hours. It is completely free of charge although some regions now charge a minimum fee for admission.


Attention!

After the first trimester of pregnancy, it is virtually impossible to have a legal abortion carried out. Anyone practising such an abortion is subject to imprisonment. A clandestine abortion can provoke serious consequences to your health and can result in permanent sterility. Any woman who decides to abort should seek advice from a Consultation Centre, a hospital, a social assistant or from her family doctor.
It is highly recommended
not to take CYTOTEC  pills to provoke abortion. CYTOTEC is dangerous for your body and it causes serious complication, among which:
Death
Uterine rupture
Amniotic fluid embolism (i.e. abnormal particle - foetal cells, hair that enters the mother's bloodstream through the placental bed of the uterus and triggers an allergic reaction).
Significant haemorrhage (copious discharge of blood from the blood vessels)
Retention of the placenta (abnormal retaining of the placenta)
Over stimulation of the womb 
Only a medical doctor can prescribe CYTOTEC. It is prescribed for the prevention of stomach  ulceration mostly for elder persons.
It MUST NOT be taken by women in child bearing age
Do not take
CYTOTEC with other pills like ampicillin to fasten its effects.
Do not drink
it in combination with alcohol in order to fasten its effects. 
Take note:
whenever you provoke abortion, a part of what is expelled remains in the womb and provokes bleeding.   
Drinking salted water or water with lime
does not
prevent unwanted pregnancy 
If you miss your period
do not drink any herbal potion
to prevent unwanted pregnancy. The best advise is to see you doctor or go the family planning centre.
Women, who remain pregnant beyond 12 weeks and therefore are no longer eligible for a legal abortion, do have the right to complete medical assistance up to the time of delivery.

Attention!
If you do not wish to keep your child when it is born, you can leave it at the hospital. In absolute respect of your anonymity, your baby will then be given over for legal adoption by a family that wants a child to raise as its very own.

Contraception

Abortion is not a form of contraception. You can avoid unwanted pregnancies by using one or more means of contraception:
intrauterine device (IUD), called spirale in Italian and is fitted inside the uterus by a medical doctor at the family health center.
contraceptive pills, medical prescription by a gynaecologist at the family health center,
condoms, sold at super markets at a cheaper price
Morning-after pill. It must be taken within 72 hours after sexual intercourse and is prescribed by a medical doctor at the family health center or at "Pronto soccorso".
Diaphragms, ask the family health center
The best way possible to obtain complete information on contraception and STD prevention is by going to a Family Consultation Centre because
it is free
Several forms of support are offered: health care and treatment, social and psychological assistance.